Special

Stock up on sweatshirts to survive this lingering winter! Our sweatshirts are on closeout for just $10 each or 5 for $40! Availabe in dog, cat and rabbit. Quantities are limited.
What's NOOTERS CLUB®?

Promote pet spay/neuter through whimsical apparel & gifts.
Support rescues with part of proceeds.
Put pet owners in touch with affordable spay/neuter around the US.
Help rescues raise money.

Shop our awesome clothing & accessories!
Wear your NOOTERS® proudly and help us spread the word!
A part of proceeds from every sale benefits rescues!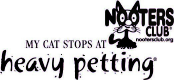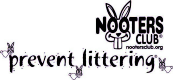 Raise Money with NOOTERS CLUB®!
NOOTER® is Cuter!

Spayed and neutered pets are healthier and live longer!
Find an affordable spay/neuter clinic in your area in our directory
. Follow us on
FaceBook
/
Twitter
for info on spay/neuter events around the U.S.